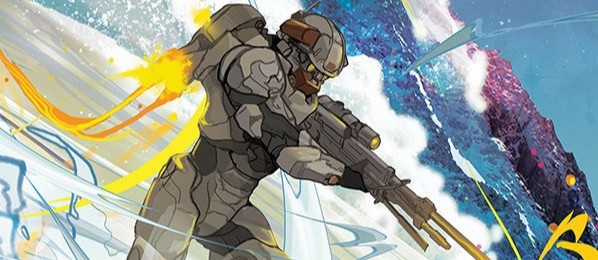 Introducing the final issue of the latest Halo comic, featuring Linda-058 on a solo mission without the help of Blue Team.
SUMMARY
In her final confrontation with the rogue scientist Dr. Chen, Spartan Linda-058 and her AI companion find themselves in a race against time to end the threat posed by the disenfranchised doctor and evacuate the endangered civilian settlement before Covenant forces overwhelm them all.
RELATED MEDIA
Check out below for our synopsis of the entire Halo: Lone Wolf series and links to purchase your own copy.